SONiC—an open source network operating system (NOS)—is now available in its 202305 release. This is the first release that we use GitHub Project to track the release plan with the whole community to improve community collaboration and release governance. 
In this release, the SONiC community contributed many features improving the SONiC operational experience, platform security and smoothing new platform integration with enhanced PDDF (Platform Driver Development Framework) framework.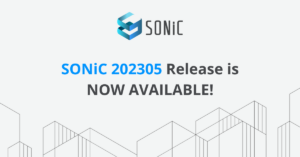 The 202305 release introduces several significant new features, including:
Strengthening Security: enhancing network protection

Security is a top priority in modern network infrastructure, and SONiC 202305 release supports this by introducing security upgrade feature and addressing the REST Server DoS attack vulnerability. Furthermore, all Docker images have been migrated to Bullseye, incorporating the latest fixes for vulnerabilities.  

Operational Excellence: empowering network operators with enhanced debuggability and management capabilities 

Enhanced Line Card Command Execution:

SONiC 202305 enables operators to execute line card command from a remote supervisor card on chassis devices. This feature offers a simplified user experience and allowing operators to efficiently manage and control the network infrastructure from a centralized location. 

Improved SAI Failure Debuggability:

Operators now have the capability to enable dump collection during SAI failures, facilitating effective troubleshooting and analysis to identify and resolve issues promptly.

gNMI Subscription over YANG Data Paths:

To enhance network monitoring and telemetry capabilities, SONiC 202305 supports gNMI subscription over YANG data paths. This feature enables operators to retrieve and monitor specific data elements from YANG models over gNMI, providing valuable insights into the network's performance and facilitating proactive management.

Enhanced Failure Detection in Static Routing:

In the pursuit of improved network reliability, SONiC 202305 offers better failure detection in static routing. Operators can now monitor the status of static route nexthops and update static routes based on Bidirectional Forwarding Detection (BFD) session state. 

Expanded Platform Support: improving hardware flexibility

SONiC's commitment to hardware flexibility is reinforced in the 202305 release, with expanded support for FPGA devices in the platform. Furthermore, SONiC 202305 extends platform compatibility by enabling SysFS path support compliant with the PDDF Simplified Switch System Integration Program (PDDF S3IP).

SONiC 202305 release also optimized the build time and v4/v6 ACL table support.
Learn more about these and other features of SONiC's 202305 release in the release notes.
What's Next
The SONiC community follows a biannual release cycle, with releases scheduled in May and November each year. We warmly invite you to join us and contribute to the development of SONiC. To stay updated and engage with the community, please consider subscribing to our mailing list.