Join SONiC
Become a SONiC member to collaborate, learn and shape the future of the Open Network Operating System.
Contact Us
The success of SONiC relies on the support of its members who take an active role in helping shape the future of the open source network operating system (NOS).
As the worldwide market for SONiC in Data Center Switching is projected to soar past $5 Billion in revenue by 2026 (according to a report by 650 Group), there's no better time to connect. Join SONiC today and unlock the power of open networking innovation across the NOS!
Membership Application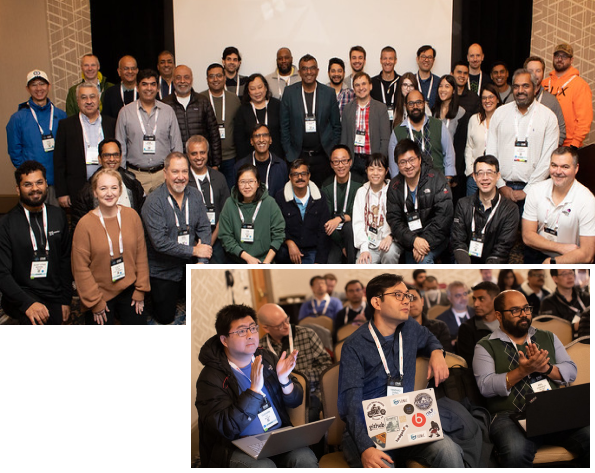 Why Organizations Join SONiC Membership
Engage with the Global Community
SONiC members gain access to a global community of talented professionals who are passionate about open source networking. The SONiC community offers a wealth of knowledge, support, and collaborative opportunities, helping organizations stay at the forefront of networking innovation.
Brand Amplification
Members can easily tap into SONiC channels that reach like-minded developers, operators, and users around the world. Take part in collaborative, unique marketing opportunities with  SONiC community events, webinars, newsletters, social media and more.
Showcase Thought Leadership
Engage with the SONiC ecosystem, network with fellow member companies, and help shape the future of the NOS through participation in the SONiC Governing Board, Technical Steering Committee (TSC), Outreach Committee and more.
Shape the Future of Networking
Enjoy the opportunity to contribute to the development and growth of the open source NOS. Being a SONiC member not only helps advance the industry as a whole, but also helps organizations stay ahead of the curve by being part of the creation of new technologies and standards.
Pricing
Not Currently LF Member
$120,000 (USD) / year
Current LF Member
$100,000 (USD) / year
General
(price by
employee headcount*
)
| | |
| --- | --- |
| Not Currently LF Member | Current LF Member |
| $40,000 (USD) 5,000+ | $20,000 (USD) 5,000+ |
| $30,000 (USD) 2,000 - 4,999 | $15,000 (USD) 2,000 - 4,999 |
| $25,000 (USD) 500 - 1,999 | $10,000 (USD) 500 - 1,999 |
| $11,000 (USD) 100 - 499 | $1,000 (USD) 100 - 499 |
| $6,000 (USD) Up to 99 | |
Associate Membership is free for pre-approved open source projects, non-governmental organizations, academic institutions, or government research institutions
* Solely for purposes of calculating fees, Consolidated Employees include all employees of Related Companies (as defined in the Charter), which include any direct and indirect parent companies, and all sister and subsidiary entities. Employees do not include third party contractors.
Ready to join now?
Membership Application
Still have more questions? Fill out the form below and we'll be in touch.
For all membership inquiries, use this form:
Please complete the form below and a member of staff will contact you soon.